Mayville-Portland WinterFest  |  December 2-9,2018
---
Schedule:
Dec
13
Fri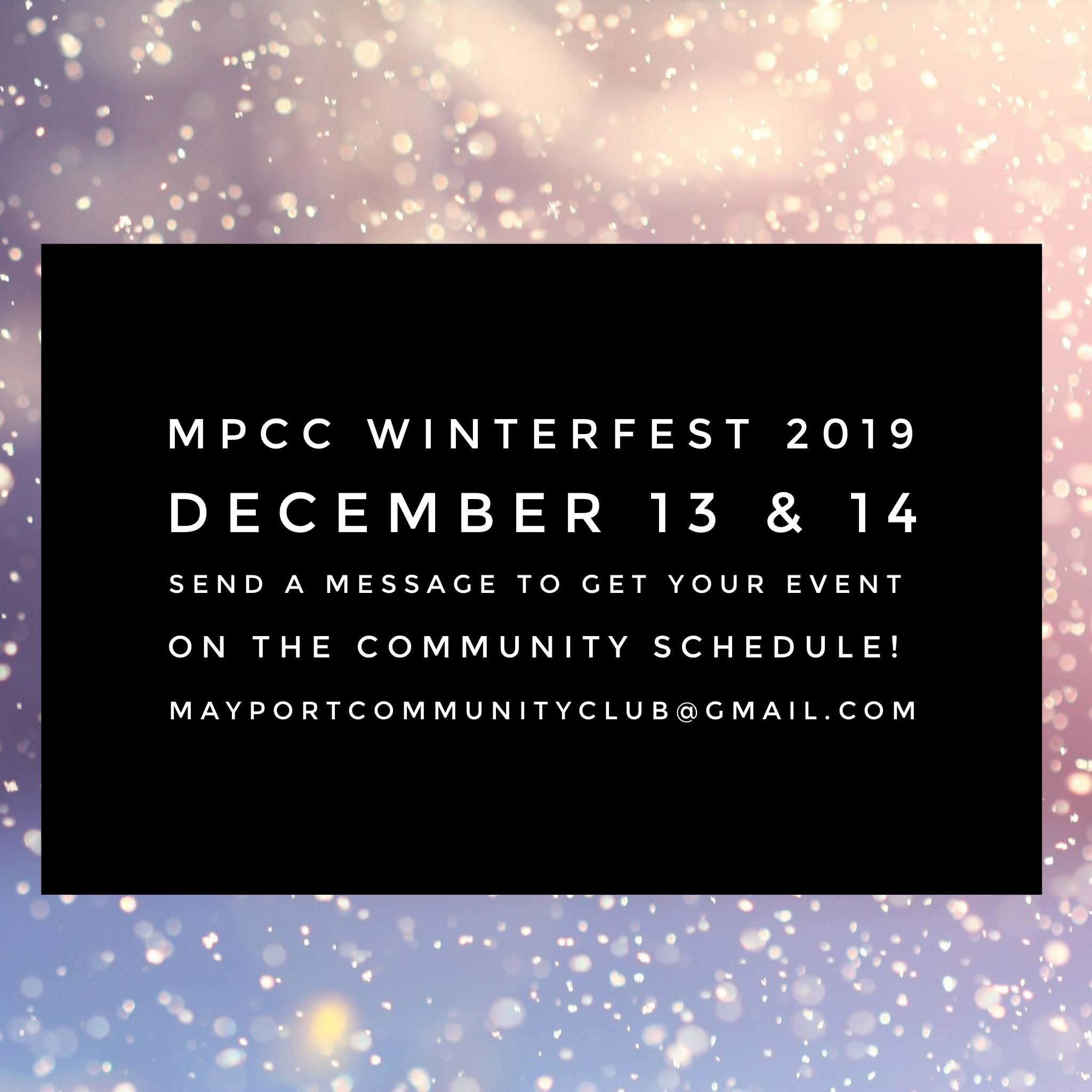 Events and schedule coming soon! Plan for December 13 and 14, 2019 for the May-Port Community Club WinterFest in Mayville Portland North Dakota.
Apply now for an Interest-Free Christmas Cash Loan Now through Dec. 31, 2018
Enjoy the benefit of additional Christmas Cash!
The May-Port Economic Development Corporation is adding a 5% bonus to each qualified Christmas Cash loan.
Example: Borrow $1000 and get an extra $50. You only have to pay back the $1000! $500 Minimum
Limited to one loan per year (cannot receive loans from multiple financial institutions in one year)
$500 – $1000 Interest Free Loans to qualified borrowers.
For complete details and to sign up, contact one of May-Port's financial institutions.
For more information on Christmas Cash, contact Alana Gerszewski at 701-430-3279 or Jessica Amb at 701-430-6972
If you are a business looking to participate in Christmas Cash, please fill out this application form.
The MayPort Community Club plans the annual festival and business signups for Christmas cash.
Shop Hop Participants & Specials
Winterfest Bazzar
Color Street
Origami Owl
Stunning Smiles with Ashlee
Perfectly Posh
Ski's Bees
Hen & Chicks
Sha-Manda Designs
Kennelly
Duane Lee Wood Crafts
Tastefully Simple
Handmade Items by Judy
Bethany Lutheran WELCA
Sweet Hope Boutique
Handmade Items by Lori
Tupperware
Kelly's Homemade Goodies
MSU Science Club
Thirty-One
Tote-ally Fabulous Bags & More
Usborne Books & More
Pampered Chef
Norwex
Simply Stacy
Agnes and Dora
Fishin's the Mission
JJ Boutique
Traveling Vineyards
The Badger's Boutique
Frederick Farm Alpacas
Brandi's Blankets
Barb & Friends Unique Gifts
Scentsy
Young Living
DuNorth Designs & Avon
J. R. Watkins
Ghana Crazy
Slime & Bracelets with Kennedy